In recent months, antitrust regulators have shown an increasing interest in the acquisitiveness of the world's largest tech companies. The US Federal Trade Commission dialed up the scrutiny this week, announcing plans to investigate potentially hundreds of acquisitions made over the past decade by Amazon, Apple, Facebook, Google and Microsoft.
It was pertinent timing. The same day, T-Mobile and Sprint won a key legal victory that brings their planned $26.5 billion combination closer to fruition. The wireless-industry mega-deal has dominated M&A headlines for the past two years, prompting widespread questions about what the corporate world's recent consolidation spree will mean for consumers. 
Major mergers are making waves, which is one of nine things you need to know from the past week: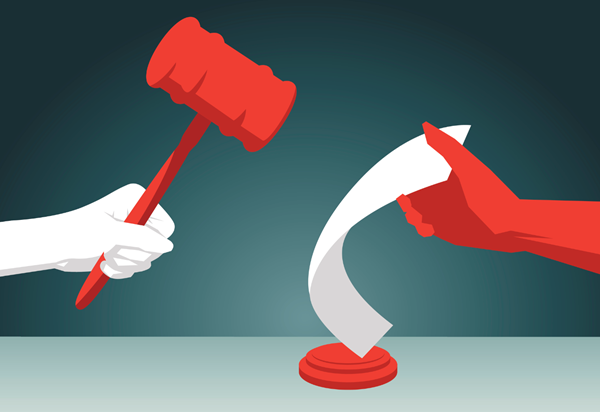 1. Acquisition acrimony
Amazon, Apple, Facebook, Google and Microsoft combined to make more than 530 acquisitions during the 2010s, according to PitchBook data, a rate of more than one per week. 
Some of those deals have been headline-grabbers, like Amazon's $13.7 billion purchase of Whole Foods, Microsoft's $27 billion LinkedIn takeover and Apple's $2.6 billion acquisition of Beats. But many more have flown under the radar, so small that US law didn't require the companies involved to report the deals to regulatory authorities. 
This week, the FTC announced it is retroactively taking a look, requesting that those five companies submit documents related to the terms, structure and purpose of smaller acquisitions dating back to the start of 2010. The purpose is "to evaluate whether the federal agencies are getting adequate notice of transactions that might harm competition," FTC chairman Joe Simons said in a press release. In a later conference call, Simons hinted that the idea of unwinding some previously completed deals isn't off the table.
It's the latest front in an ongoing battle between the FTC and big tech companies, a response to mounting public concerns about the power and influence those companies exert over both their customers and their competition.
Last July, the FTC imposed a $5 billion penalty and other related restrictions on Facebook, concluding an investigation prompted by the Cambridge Analytica privacy scandal. In September, Google and its subsidiary YouTube reached a $170 million settlement with the FTC and the New York Attorney General over charges YouTube had illegally collected children's personal data. And in August, The Verge reported the FTC was examining the potential antitrust implications of a deal to sell Apple's iPhones on Amazon's marketplace.
 
The inclusion of Microsoft in the FTC charges, though, is new. Until now, Satya Nadella's company had largely escaped regulatory notice. In recent years, that is. You might recall a certain antitrust dustup from the late 1990s. 
Then, as now, the question was about how big is too big. Regulators are worried that Google, Facebook and the rest are stifling competition by acquiring potential rivals while they are still in their infancy. The big tech companies argue that there's still plenty of competition to keep them from monopolizing things like search engines, social media and online advertising. And besides, isn't it all in the name of offering the best products and prices to consumers?
It's the same sort of debate that's been playing out in the telecom sector ever since April 2018, when T-Mobile and Sprint agreed to merge in a controversial deal that would reduce the number of major wireless carriers in the US from four to three. Many questions and concerns were raised. When the US Federal Communications Commission OK'd the deal last fall, two of its five commissioners published scathing dissents, decrying the approval process and arguing the deal would limit consumer options. But for the companies, it's been so far, so good.
One of the deal's last major hurdles was a lawsuit brought by a group that included the attorneys general of 13 states plus the District of Columbia, which levied similar anti-competition charges against the combination. This week, a federal judge ruled in favor of the two telecom companies, buying into the argument that Sprint's planned divestiture of Boost Mobile to Dish Network will allow Dish to turn itself into a new wireless heavyweight. 
Full steam ahead, then, right? Not so fast. Instead of regulatory concerns, it's now money issues that are endangering the deal. Bloomberg reported Thursday that T-Mobile majority owner Deutsche Telekom wants to renegotiate the terms of the merger because Sprint's finances have deteriorated in the nearly two years since the deal was first put together. It sets up a potential conflict between Deutsche Telekom and SoftBank, which owns a controlling stake in Sprint. 
Huge deals have proliferated in recent years. In media, AT&T bought Time Warner for $85.4 billion, and Disney paid $71.3 billion for a raft of 21st Century Fox's entertainment assets. In healthcare, Bristol-Myers Squibb bought Celgene for $74 billion, and AbbVie and Allergan are trying to finalize a $63 billion combination. Major brokerages Charles Schwab and TD Ameritrade agreed to a $26 billion merger late last year, and LVMH is rolling Tiffany into its luxury empire for $16.3 billion.
So it's interesting that, when it comes to the tech giants, the FTC is more concerned for now with smaller moves. But perhaps that's just a sign of how thorough their interest is. No matter what's going on in the market, it doesn't seem like the FTC is going to back off Amazon, Google and the rest any time soon.
2. Shutdowns
Early in the week, consumer products startup Brandless ceased operations, becoming what's believed to be the first portfolio company of SoftBank's Vision Fund to go out of business entirely. The next day brought news of a shutdown for Essential Products, a developer of phones and other consumer tech that was led by Android creator Andy Rubin. And the music also stopped for Hollar, the operator of an online dollar store, with Axios reporting the company is calling it quits.
3. Unicorn losses
Airbnb's time as a profitable company was apparently short-lived. The vacation rental unicorn had a net loss of $322 million during the first nine months of 2019, according to a Wall Street Journal report this week, a stark difference from a $200 million profit the company turned over during that same stretch in 2018. The presence of similar losses for some of its portfolio companies is coming home to roost at SoftBank: The Japanese giant may have to slash the size of its second Vision Fund by more than $50 billion due to a lack of investor interest, again according to the WSJ. 
4. Impact intrigue
Deval Patrick, who for the past four years ran the impact investing unit at Bain Capital, has called off a short-lived campaign for the Democratic presidential nomination. It's unclear if Patrick will return to his former firm. But either way, the sorts of deals Patrick is used to doing have become red-hot. KKR closed its first global impact fund this week on $1.3 billion, joining rivals like Blackstone and Apollo Global Management in getting in on the growing impact trend.
5. Toast's bread
About a month after Plaid agreed to a $5.3 billion sale to Visa, another fintech startup has achieved a lofty valuation of its own. Toast, which makes payments software and point-of-sale systems for restaurants, raised $400 million in Series F funding this week at a $4.9 billion valuation, drawing backing from a long list of firms that includes Bessemer Venture Partners, Greenoaks Capital, Tiger Global and TPG Capital.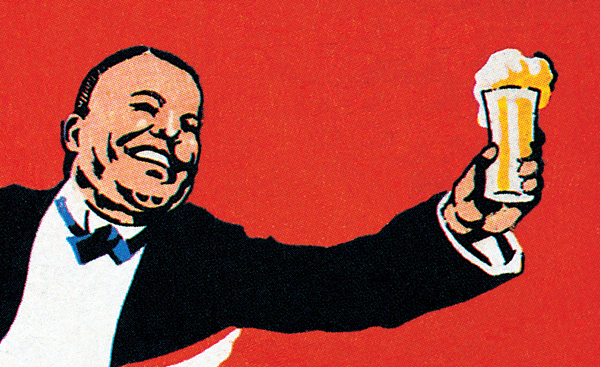 6. Debt deals
Two different buzzy startups raised large funding rounds this week that were an almost even split between equity and debt. Headspace, which makes a meditation and wellness app, pulled in a $93 million Series C consisting of $53 million in equity and $40 million in debt. And Astranis, a satellite startup that wants to bring better wifi to Alaska and other remote areas, banked a $90 million round comprising $40 million in equity and $50 million in debt funding.
7. Backing blockbusters
Last Sunday, "Parasite" won the Academy Award for Best Picture. Two days later, the studio behind the film, a South Korean company called CJ Entertainment and Merchandising, partnered with private equity firm RedBird Capital Partners to make a $275 million investment in Skydance Media, another film company known for producing titles from big-money Hollywood franchises like Terminator and Mission: Impossible.
8. Everything EQT
About five months after the firm's IPO, life on the public market is going swimmingly for Swedish private equity power EQT. The firm reported sparkling 2019 earnings this week, including a 54% year-over-year jump in revenue, just two days after announcing plans to open a new office in Sydney. The past week also brought personnel news for EQT: Matthew Levine, a partner based in the US, is reportedly departing after more than five years with the firm.
9. Apparel pursuits
The Carlyle Group is set to part with a portion of its fashion portfolio, agreeing this week to sell luxury sneaker brand Golden Goose to Permira for a reported €1.3 billion (about $1.4 billion). Carlyle still maintains a hefty stake in streetwear behemoth Supreme. In other apparel news, reports emerged early in the week that frequent retail investor Sycamore Partners is negotiating a potential purchase of Victoria's Secret, which has seen sales slump under the leadership of controversial Jeffrey Epstein confidante Leslie Wexner. 
Swiftype Reports